Go Your Own Way
Wilson Phillips cover Fleetwood Mac
Going your own way isn't always the way to go
Go Your Own Way - the Fleetwood Mac original
Bands don't come much bigger in than Fleetwood Mac. Their storied history is richer than their back catalog and bank accounts combined. Big hair and big egos combined to make big success that has endured over six big decades. Hopefully I've conveyed how BIG Fleetwood Mac are in the annals of music history.
Go Your Own Way is one of their signature tunes. It was their first Billboard Top Ten single that also hit #1 in two-thirds of the Benelux Union. 2/3 * 1 = 0.666 which could be argued is even higher on the charts than #1. The track also rated a mention in the Rock and Roll Hall of Fame's 500 Songs that Shaped Rock and Roll list.
It was one of the driving factors in sending the album it appeared on, the venerable Rumours, to be certified double diamond. Yes, today you learned there's a double diamond certification.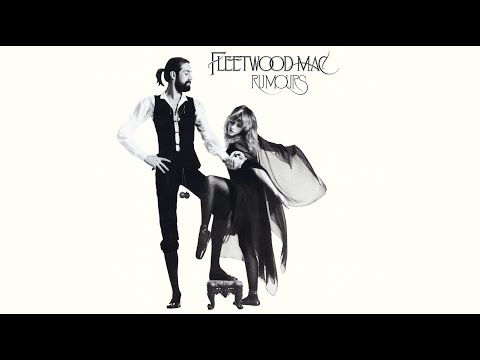 Watch Go Your Own Way by Fleetwood Mac
Own Way is said to be written about the crashing and burning of thinking man's guitar hero Lindsey Buckingham's and white witch Stevie Nicks' romantic relationship. Its uptempo, driving rhythm constantly pulls you forwards. It has you scrambling for ledges, only to swipe them away at the last second, forcing you to keep moving forwards, ever onwards.
Buckingham sets a mellow tone in the opening bars but manages to put us on the front foot early in verse one. John McVie's simple verse riffs are a ruse. He lulls us before opening up in the choruses to treat us to some of his best thumping. Mick Fleetwood, as always, underpins the whole escapade with his tight and idiosyncratic skinwork.
I heard Fleetwood speaking in an interview about Own Way. He said he loved hearing it on the radio while driving. The song energises him and he's pumped by the time he get to his destination.
In this, he is not alone.
Wilson Phillips covers Go Your Own Way
Wilson Phillips formed in 1989, some twenty-six years after Own Way was first released. Consisitng of trio Carnie and Wendy Wilson, and Chynna Phillips, they had early success with Billboard 100 Single of the Year Hold On. They were nominated for five Grammies and a pair of American Music Awards. Quite impressive for debutants. Despite reaching #1 on the Billboard charts, they barely scraped the top twenty in the Benelux Union.
Normally I wouldn't mention this, but Wilson Phillips have some pedigree. I'm also reticent to use a term like 'pedigree' when referring to women, but in this instance I'm referencing their musical talent. Chynna is daughter of John and Michelle Phillips of The Mamas & the Papas, and Carnie and Wendy sprung forth from the loins of the legendary Brian Wilson of the Beach Boys.
I only mention this because the abovementioned bands set the standard when it comes to harmonies in popular music. As do Fleetwood Mac. And Wilson Phillips aren't unencumbered by rich harmonies in their music. You could say it's in their DNA and that they have the chops to tackle a Fleetwood Mac three-part harmony without too much bother.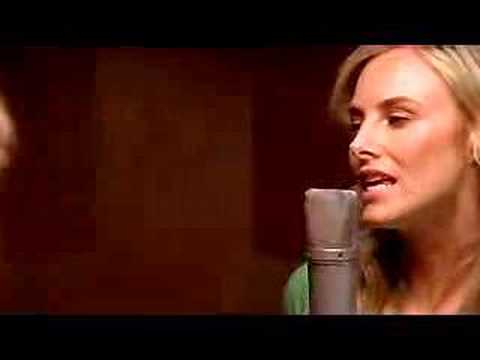 Watch Go Your Own Way by Wilson Phillips
Well. It's a shame that for this track Wilson Phillips used their talents for the power of boredom rather than the sublime. Their 2004 rendition of Own Way is a dreamy, ethereal snorefest that wouldn't be out of place in the middling tracks of an elevator music compilation record. It sucks the essence from the original and spits out a track that is so mellow you aren't sure if the song has even started and then, three minutes later, you aren't sure if it has ended.
The film clip illustrates this vibe with the singers swaying and writhing like a trio dancing flower toys. There are more close-up shots of lips, hips and lashes than Nigella Lawson packs in to an hour-long episode.
Taken on its own, the Wilson Phillips version may be a delightful little ditty to drift along with. But the history and baggage of the original demand homage. Take a look at the Cranberries' cover of Own Way. They channel the fever and fervour of the original while still making it their own (way). They do it justice.
Comparing Wilson Phillips and Fleetwood Mac
How to compare the Fleetwood Mac's version with Wilson Phillips'? Cheese and chalk. One of them is a delicious snack that leaves you craving more, MORE! The other sends horrid shivers down your spine when not used correctly.
I may seem down on them, but credit is due to Wilson Phillips. They made their version unmistakably their own. There was no cheap mimicry or parroting of the original. I'm sure their dulcet croons have a wide audience of appreciative fans.
But not here.
This cover is vapid and anemic. Wilson Phillips clearly haven't had coke-fuelled slanging matches or thrown elbows backstage before a live performance. This is the energy that needs to be channeled to pull off a great cover version of Own Way. If the drummer doesn't need to be resuscitated, you will have failed to capture the energy.
Conclusion
1989 is the year Wilson Phillips formed — the same year that I first saw a dancing flower toy. I'm sure there's enough material in that sentence to get QAnon started on a Wilson Philips-based conspiracy theory.
To be honest, I woudln't listen to this cover over the original. And I'm fairly confident that Mick Fleetwood wouldn't be pumped when arriving at his destination if Wilson Phillips came on the radio. He'd most likely fall asleep en route and awaken with his car in a ditch; hopefully the radio stops when the car's post-crash safety system cuts the ignition.
I rate this cover 30+ close-ups of hips, lips and lashes, out of three minutes.
Rejected art
Please enjoy these rejected cover images.
Generated image of Chynna Phillips
Generated image of Chynna Phillips, Stevie Nicks and Mick Fleetwood in a cab